Responsible Financial Management
One of LOTT's key objectives is to manage utility finances in an economical, responsible, efficient, and sustainable manner. As a public, non-profit organization charged with providing an essential public service, LOTT must manage funds efficiently and responsibly. LOTT patterns its utility management on a private sector model, striving for "true cost accounting" to ensure accurate management and distribution of costs, with checks and balances that offer transparent accountability.
Each year, LOTT prepares a comprehensive financial report that is submitted to the LOTT Board of Directors, the Washington State Auditor's Office, and the Government Finance Officers Association for the previous year. LOTT has been awarded the Certificate of Achievement for Excellence in Financial Reporting each year since 2007 for its high standards in reporting.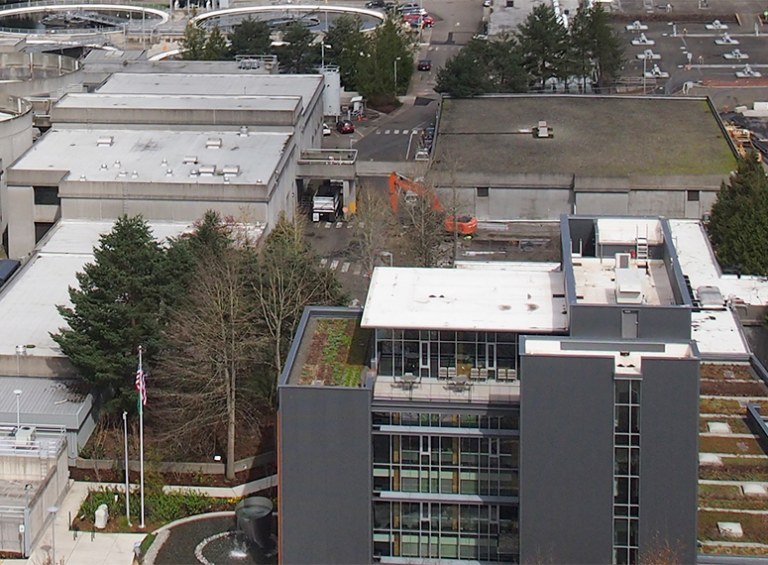 LOTT does not bill sewer customers directly. Instead, bills are issued by the city that provides sewer service to the customer's property. For billing questions, please contact the city that issues your bill.
Budget and Capital Improvements Plan
Every two years, LOTT prepares a two-part budget that includes an Operating Budget and a Capital Budget. The Operating Budget contains all the costs necessary to operate LOTT facilities and provide related services. The Capital Budget includes costs to build new facilities and upgrade, replace, or rehabilitate existing facilities. Capital costs are based on LOTT's Capital Improvements Plan (CIP), which lists the projects and programs anticipated within the next six years, and over the longer term.
Budgeting and revenue decisions are largely driven by capital projects and infrastructure costs related to sustaining LOTT's critical infrastructure, valued at over $1 billion. This ensures that the community's investment in LOTT assets is protected and that future wastewater management needs are met.
LOTT's Budget and Capital Improvements Plan (CIP) for 2023-2024 is about 73% capital costs and 27% operating costs. The budget is capital intensive due to a number of large-scale projects necessary to sustain the Budd Inlet Treatment Plant, LOTT's main treatment facility. Key projects include Biological Process Improvements, Digester System Improvements, and Sludge Thickening System Improvements. The CIP includes over $169 million in necessary upgrades to the wastewater treatment and conveyance facilities over the next six years.