LOTT is a regional wastewater utility serving the communities of Lacey, Olympia, and Tumwater in Thurston County, Washington
LOTT is a recognized industry leader with state-of-the art treatment facilities, a dedicated, highly trained workforce committed to excellence and innovation, and a unique governance structure. LOTT is a non-profit 501(c)3 corporation, formed by four government partners. L-O-T-T stands for Lacey, Olympia, Tumwater, and Thurston County.
LOTT's mission is to preserve and protect public health and the environment by cleaning and restoring water resources for our communities.
The LOTT Alliance has received national, state, and local awards recognizing our commitment to environmental protection, public outreach, engineering excellence, and more. Some of these awards and achievements are highlighted below.
Utility of the Future Today
This award recognizes forward-thinking, innovative, resilient utilities that provide value-added service to their communities. It is awarded jointly by the Water Education Foundation, Water Environment Research Foundation, National Association of Clean Water Agencies, and WateReuse, with support from the U.S. Environmental Protection Agency.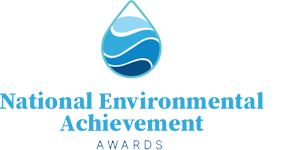 National Environmental Achievement Award
LOTT's Reclaimed Water Infiltration Study was honored by the National Association of Clean Water Agencies with a 2023 National Environmental Achievement Award, winning in the Research & Technology category. The multi-year study evaluates residual chemicals in reclaimed water, and what happens to them when reclaimed water is infiltrated into the ground.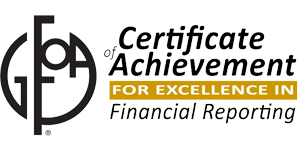 Excellence in Financial Reporting
LOTT has received the Certificate of Achievement for Excellence in Financial Reporting by the Government Finance Officers Association of the United States and Canada each year since 2007. The Certificate of Achievement is the highest form of recognition for excellence in state and local government financial reporting.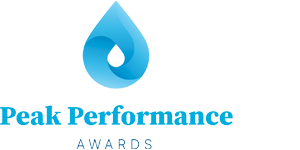 Three 2021 Peak Performance awards were received from the National Association of Clean Water Agencies for excellence in permit compliance. The Budd Inlet Treatment Plant, the Martin Way Reclaimed Water Plant, and the Budd Inlet Reclaimed Water Plant all received a Silver award.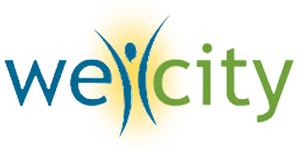 WellCity Award of Commitment
The WellCity Award from the Association of Washington Cities has been received each year since 2011. The WellCity Award recognizes LOTT's commitment to workplace wellness and to creating a culture of health, resulting in healthier, more productive employees.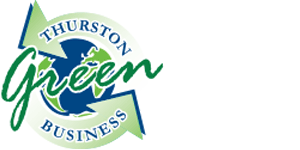 Thurston Green Business Award
Since 2008, LOTT has received the Thurston Green Business award annually. This award recognizes local businesses for their environmentally friendly efforts in the areas of green building, waste reduction and recycling, water conservation, energy efficiency, transportation, pollution prevention, and buying and selling green products.
The LOTT Clean Water Alliance is governed by a Board of Directors. Four elected officials – one from each of the partner governments – are appointed to represent their jurisdictions on the Board. The Board provides oversight for planning, construction, and financing of LOTT programs and joint facilities and plans for future facilities. Representatives to the LOTT Board are selected by each of the four partner jurisdictions at the beginning of each year.
LOTT's management team consists of the Executive Director and Directors for each of LOTT's main divisions. This group uses a team-based management approach, meeting weekly to provide updates on projects and activities and to discuss issues.